Congratulations to all our year 13 students who are now receiving the results of all their hard work and commitment over the last two years.
Against a backdrop of much uncertainty with the phasing in of the new linear, 2 year A-level system and its increased academic challenge, our students have yet again produced an excellent set of results.
Despite changes in university admissions and the increasing associated costs, the vast majority of our 115 students have chosen to pursue university courses, and their strong results mean that almost all of them have secured a place at the university of their choice, enabling them to pursue their dreams and aspirations; these range from the more academic such as biomedical sciences, economics or philosophy, to the more vocational like dentistry or architecture, to the more creative and unusual like costume interpretation with design, or musical theatre.
A number of students are also using their grades to pursue apprenticeships or go straight into employment for example in accountancy or working in child-care. Our students have also chosen to spread themselves across the country, from Glasgow to Durham to London, with a couple taking gap years to travel even further before returning to their studies. We wish all our year 13 leavers every success in their future endeavours and look forward to celebrating with them at the A level Presentation Evening in December.
We are also really excited about welcoming our new cohort of year 12 and 13 students back to our renovated and redesigned sixth form in September, with its fantastic new study and social facilities, including laptops, a coffee bar and freshly prepared food. We hope this will help students enjoy their time studying with us even more, and secure another fantastic set of A Level results next year too.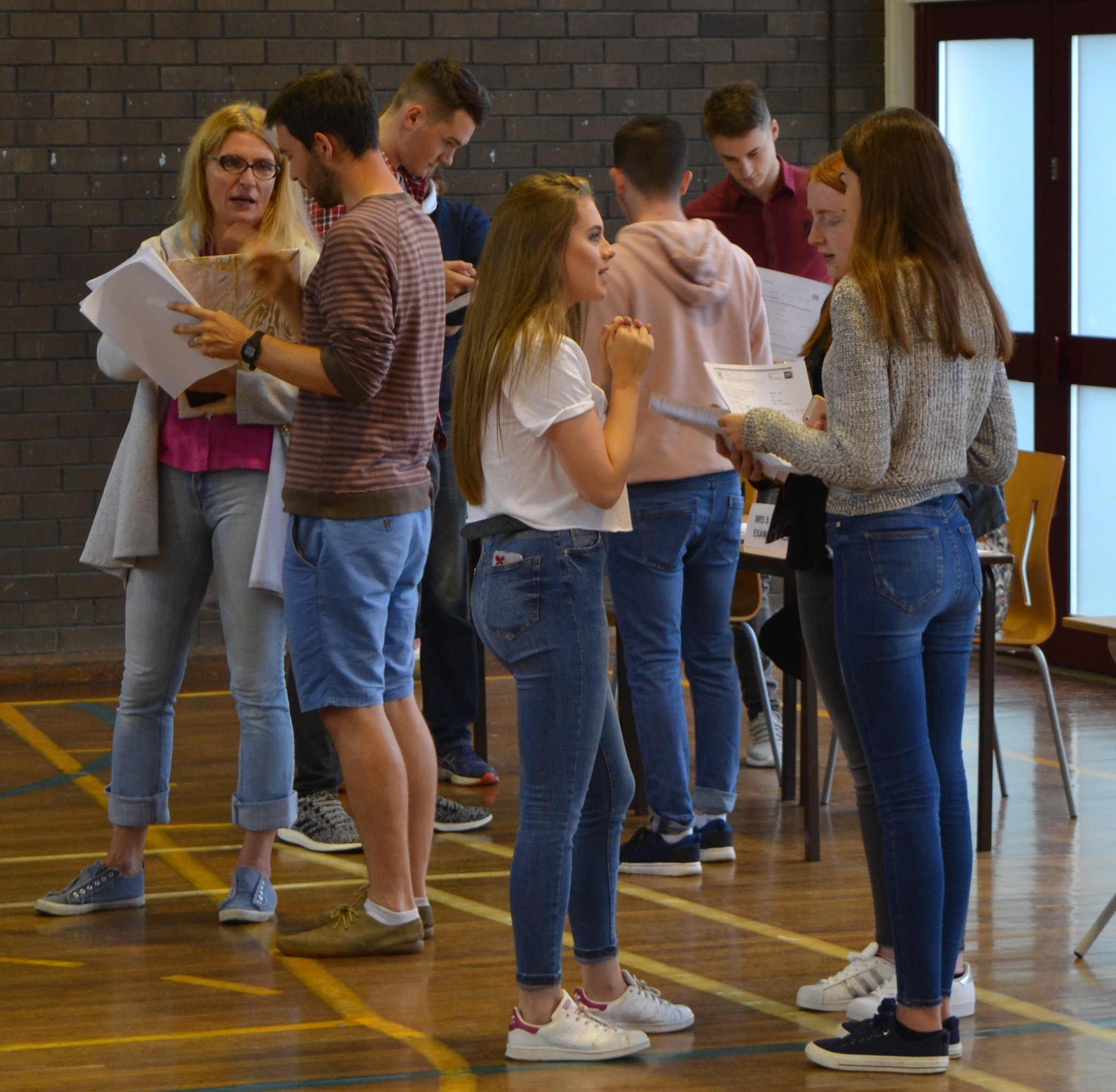 Key Stage 5 Results 2017:
PROGRESS MEASURE
A-levels: -0.05
Applied general: -0.17
Attainment
| A-levels | St. Mary's | England |
| --- | --- | --- |
| Points | 29.77 | 32.39 |
| Average grade | C | C+ |
| Applied general | St. Mary's | England |
| --- | --- | --- |
| Points | 36.58 | 35.73 |
| Average grade | Dist | Dist |
Retention
Students completing their main study programme:
| St. Mary's | Leeds | England |
| --- | --- | --- |
| 95.7% | 94.8% | 95.3% |
English and Maths
Re-sit pass rate for students taking English and maths GCSE in sixth form:
Destinations data
The most recent national data is for students who completed sixth form study in 2014. It shows the percentage of students still in education or employment by March of the following year:
| | St. Mary's | Leeds | England |
| --- | --- | --- | --- |
| All education / employment | 95% | 88% | 89% |
| Education | 77% | 64% | 66% |
| UK University | 63% | 50% | 51% |
| Russell Group university | 30% | 11% | 12% |
| Employment | 17% | 25% | 23% |
Destinations data for our 2017 cohort (no national comparison currently available):
| | St. Mary's |
| --- | --- |
| Education | 72% |
| UK University | 70% |
| Russell Group university | 35% |
| Employment | 13% |