Congratulations to all successful candidates, and thank you to everyone who applied
We recently interviewed Year 12 students who had applied to be one of the team Student Managers who have played a key leadership role in the life of the school for many years now. The Student Managers will help to run whole school events and act as ambassadors.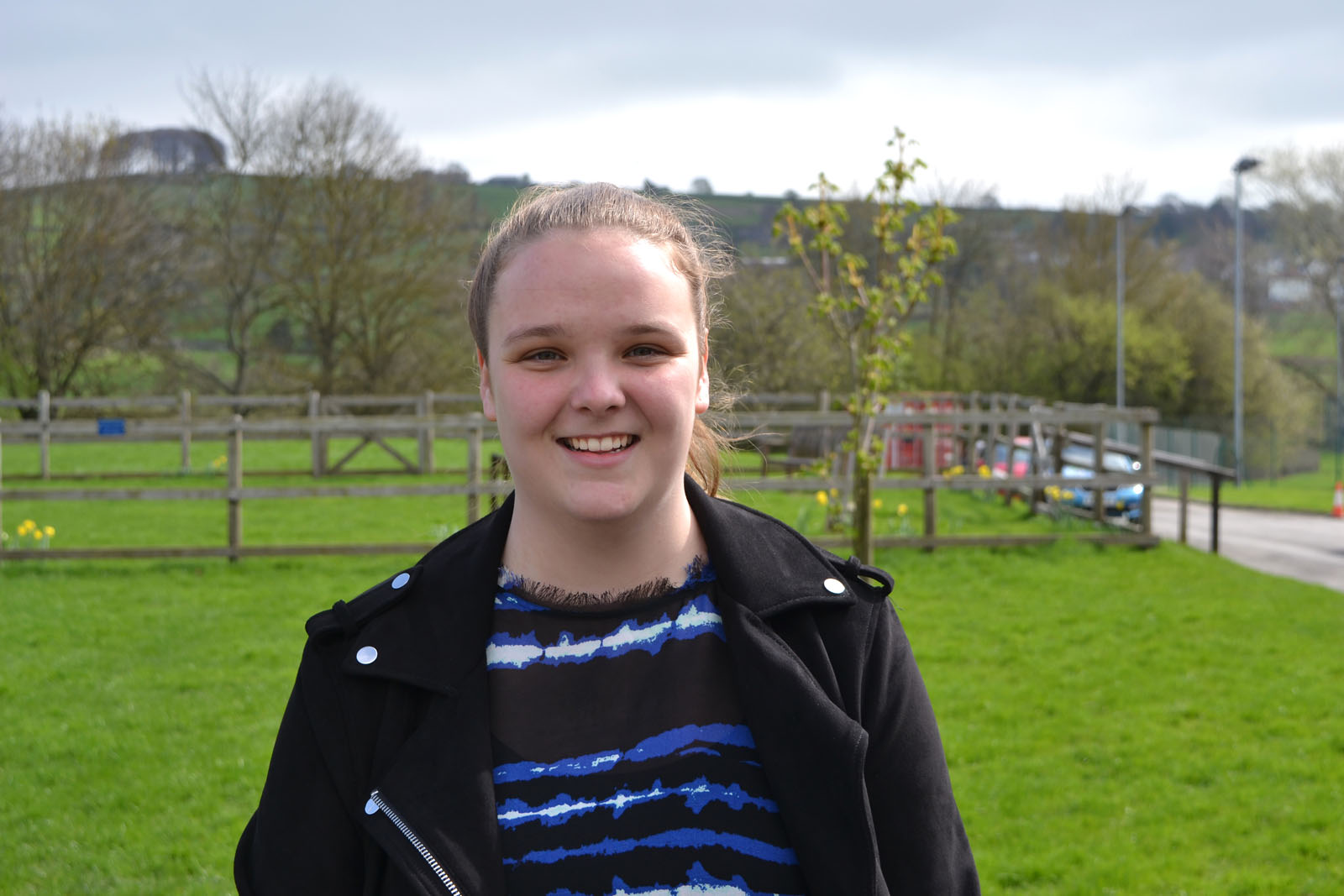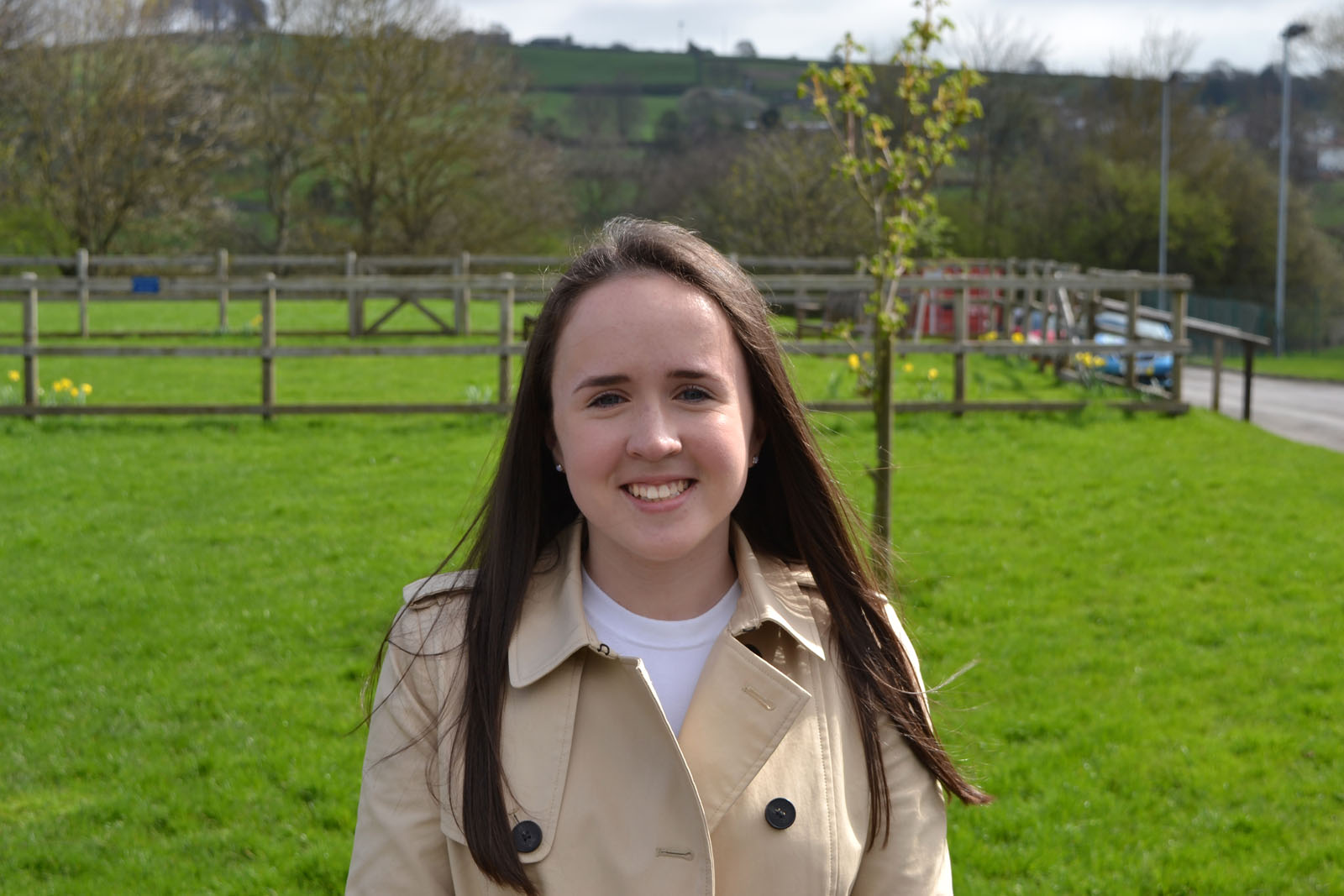 There will hopefully be a display outside the Sixth Form Common Room. Look forward to it!
Senior Students' Welcomes 2018–19
Ben Clarke, Head Boy
"On behalf of the senior students, we would like to offer you a warm welcome to St. Mary's. It is truly an honour to be able to represent such an exceptional school that has been so good to me over the past 6 years. St. Mary's provides an extremely solid foundation that has given and continues to give the students the necessary tools in order to achieve their goals, in a multitude of areas of life.
The true sense of community is undeniable in the school. Students feel comfortable and respected, which is essential in enabling students to prosper academically. The care and encouragement given to me throughout my time in school has provided a willingness to make mistakes and then improve, leading to greater growth and development. This attitude of diligence, that students all around school hold, provides the ability to thrive particularly in the academic side of school life.
Equally, the plethora of opportunities available to students allows the more charitable and religious sides of students to grow, making for students with more rounded personalities. Year in, year out, the Lourdes Pilgrimage and Bambisanani visit cause students to return having had incredible experiences which significantly impacted them. The cultivation of the St. Mary's values of 'faithfulness, humility, truth, forgiveness, tolerance, dignity, service and respect' is at the forefront of what we, as a school, believe is so important. Opportunities such as those mentioned, as well as an extraordinary number of others, allow for these values to be ingrained in to the students, ultimately leading to greater success in general life.
I can assure you that St. Mary's is a school of exceptional quality that I will always admire as one that truly allows students to reach their maximum potential, both academically and as human beings."
Libby Woffenden, Head Girl
"I feel extremely privileged to welcome you to St. Mary's as Head Girl. St. Mary's is a School with a positive and inclusive spirit and it is my pleasure to represent the students. I feel incredibly proud to be a part of the Sixth Form Student Management team and my aim will be to fulfil the role to the best of my abilities whilst maintaining the high standards and inclusive values which St. Mary's represents.
St. Mary's encourages students to strive to reach their full potential and be the best that they can possibly be in all aspects of school life. The positive learning environment created by staff and students, allows each individual to develop their skills and unique talents across many areas of the Curriculum. St. Mary's holds the perfect values to encourage each member of its community to be the best they possibly can be in whatever area they chose. The diverse and positive spirit of the school life can be exemplified through the endless fundraising and charitable work which takes place for our chosen charities.
I have been fortunate enough to participate in some of the many amazing opportunities and visits which our school offers. For example, St. Mary's offers The Duke of Edinburgh's Award, a chance to volunteer in the Bambisanani Partnership in South Africa, and a Lourdes Pilgrimage. These extraordinary and very special experiences allow students to learn in ways which they haven't before, as well as providing them with the chance to make amazing memories and meet truly remarkable people. Through my own experiences, I would encourage all students to take any opportunities offered to them as they have shaped my time at St. Mary's and who I am as a person.
I feel very fortunate to have been part of the St. Mary's vibrant community for the last six years and I have learnt so much from every opportunity presented to me and the people that I have met. As Head Girl, I will aim to replicate the experience that I have had for others and will support students within every area. I look forward to the next year and I hope to inspire other students on their St. Mary's journey to achieve everything that they aim to and truly enjoy their school experience as much as I have."
Nicholas Brinkworth, Deputy Head Boy
"As deputy head boy I am very proud to represent St. Mary's on behalf of the senior students here. This is a great school which promotes healthy Catholic values and encourages students to develop these within their school and everyday life. Giving a friendly and hospitable atmosphere towards all visitors and members alike.
St. Mary's is exceptional in helping pupils to achieve their goals and grow to their full potential. There are amazing opportunities offered to all students here, including the Bambisanani Partnership visit, Lourdes Pilgrimage and the World Challenge expedition. There are also many sports clubs which every pupil is encouraged to get involved in, producing a good mind-set of academic and sporting success together.
This school has been very influential in helping me develop as a person both in my studies and general life, making friends and memories that I will have forever. I feel very grateful to be elected into this position as deputy head boy and will do everything I can to help give back to this school which has helped me so much over the past six years.
Lily Humphreys, Deputy Head Girl
"It's a privilege to welcome you to St. Mary's on behalf of the Senior Students and Sixth Form. It's an honour to be elected as Deputy Head Girl in a school which will always strive to achieve success for each individual pupil. St. Mary's is an amazing school, with the interests of the students at heart. Our school is outstanding with Christ at the centre of all we do.
St. Mary's is a welcoming, diverse community where respect, tolerance, and kindness is present in every student and member of staff. Simply, the students of St. Mary's are hardworking and caring, always motivated for academic triumph and our teachers are compassionate and genuine, going out of their way to help every single pupil. The atmosphere around school and in classrooms is one that compliments greatly the learning ability of the students.
St. Mary's offers so many opportunities that I have been lucky enough to be a part of over the years including the Lourdes pilgrimage, twice on the French Exchange and so many more. These chances that the school offers allows us to succeed not only in academic studies but as people. I would always encourage people to take any opportunities that come your way, they will shape you as a person.
Another aspect of St. Mary's life which I believe is one of our key assets is our vast amount of charity work. From our annual Advent Appeals, raising money for St Gemma's Hospice, Martin House, CAFOD and Catholic Care to our very own Bambisanani Partnership. I have been fortunate enough to have been a part of the visit to South Africa this year, to deliver a leadership programme to Mnyakanya High School students as well as visiting Ntolwane Primary School and the Zulufadder Orphanage. It was an experience that I will never be able to put into words. Again, I am honoured to be representing St. Mary's as Deputy Head Girl and hope to fulfil my role to the best of my ability."