Headteacher's Welcome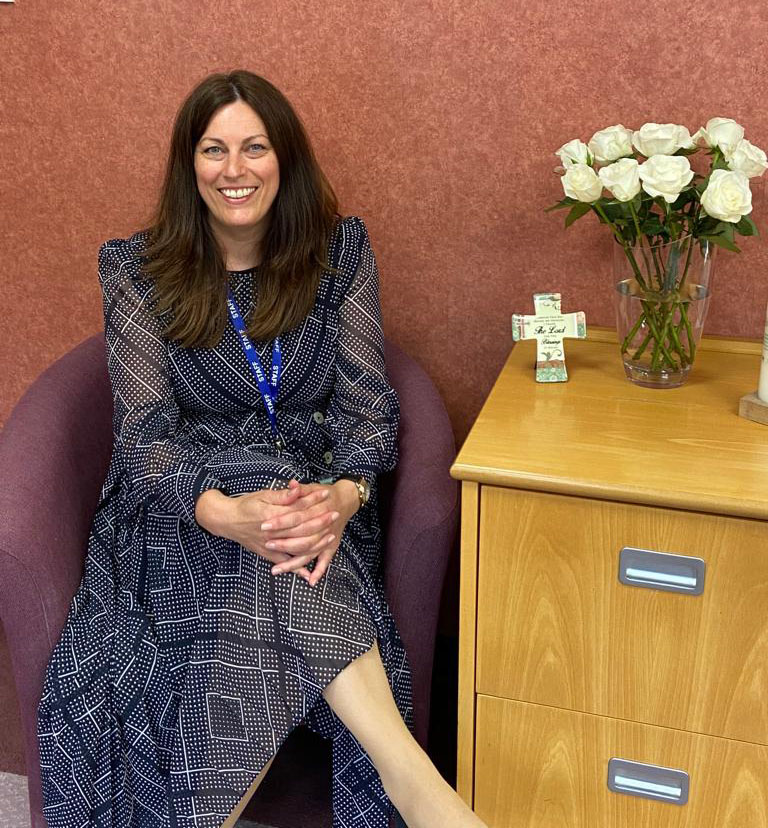 "We are a pilgrim school and we journey with Mary to become the person God intends us to be"
As a former student of St Mary's, I am tremendously proud to be able to lead this school community and I welcome you wholeheartedly.
The opportunity to serve this school community and provide an outstanding educational experience for all our students is a rare privilege.
We have a deeply committed, successful and caring community, united in witnessing to our Mission.
Our staff and governors work together as a team, constantly seeking to improve, bringing enthusiasm, commitment and enjoyment to every day.
Our Mission recognises that the journey towards human flourishing takes time and is like a pilgrimage where we are united in our purpose to challenge and nurture our students on that journey of self-discovery and personal growth. Ambition, opportunity and faith are fundamental principles within our Mission. Our Christian faith is the cornerstone.
St Mary's is a school with a strong ethos, providing an outstanding, progressive and well-rounded quality of education with a rich and diverse curricular and extra-curricular offer. We value constructive feedback and constantly reflect on our current practice to evolve in an every-changing world. We enable our students to develop skills to prepare them for the wider world and achieve academic and personal excellence.
Working in partnership we continuously strive to meet the individual needs of all our students and we pride ourselves on the warmth and spirit of our community in which all our students and staff are valued and visitors are warmly welcomed.
With best wishes,
Margaret Hattersley
Headteacher