Our Artificial Turf Pitch
Our state of the art floodlit Artificial Turf Pitch was opened 21 March 2011 by Sir Trevor Brooking, Director of Development at the FA. The ATP formed part of a £750,000 investment in sport at St. Mary's which also saw all remaining grass pitches drained to a high standard.

The project was supported by investment from the Football Foundation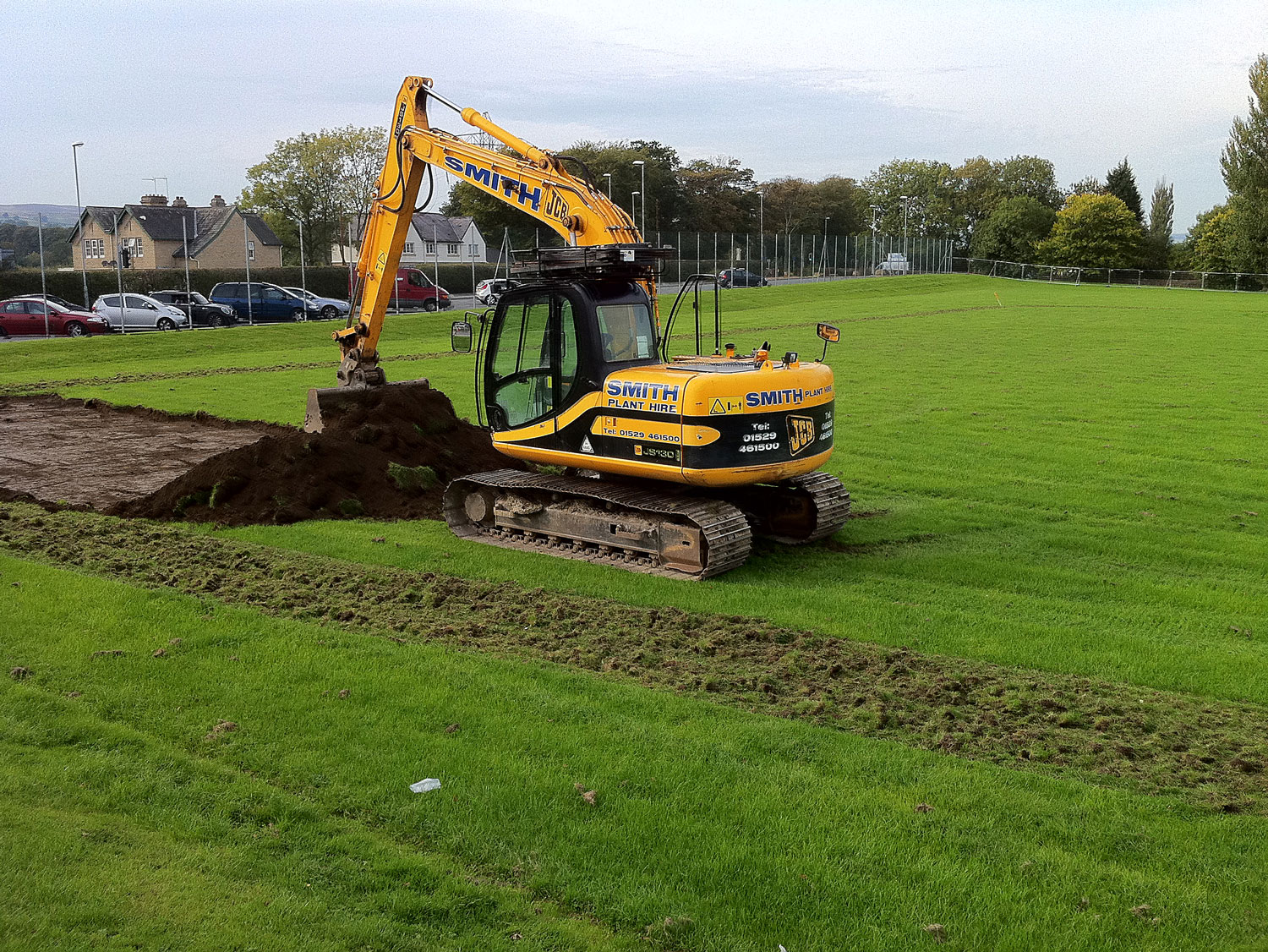 Working with our local community and partners in sport
We have developed a range of exciting plans to provide outstanding opportunities for our pupils, partner schools and the community. Our principal community junior football clubs, Guiseley Juniors FC, Menston Junior FC and Burley Trojans Juniors FC enjoy the benefit of developing and growing their clubs on such an outstanding facility.
We also work closely with our County FA and the Football Association to provide training and football development to the local and wider community.
Guiseley Juniors Football Club is a Charter Standard Club based in North Leeds. We are the largest junior football club in the UK with over 50 teams and a club membership of over 500 players. We have teams from tots and under 6 football, all the way through to under 21′s, as well as a successful contingent of girls teams.
Burley Trojans Juniors FC
Based in Burley-in-Wharfedale, Burley Trojans Juniors FC is the football club for boys and girls from Under 6 to Under 17 in Wharfedale. Burley Trojans Juniors Football Club actively promote youth participation in football. We have 16 teams playing in leagues across the Bradford area.

Burley Trojans Juniors Football Club
West Riding County Football Association
The West Riding County Football Association has been the governing body of all Association Football in the County area for over 100 years. They remain as passionate as ever about the success of football in the county. The West Riding County FA is all about providing 'Football For All', giving the people in the county, football activities, initiatives and support which they can be proud of.
The County covers the old West Riding area and is divided into thirteen District Associations.
The Football Association, also known simply as the FA, is the governing body of football in England. Formed in 1863, it is the oldest football association in the world and is responsible for overseeing all aspects of the amateur and professional game in England.

The FA sanctions all competitive football matches in England at national level, and indirectly at local level through the County Football Associations.
If you are interested in joining one of the clubs that use our facilities or discussing hiring the venue please contact Mrs Jackie Ash j.ash@stmarysmenston.org

Alternatively call the school on 01943 883000 and ask for the Lettings Department.
We will be more than happy to help with your enquiry.